Structure
You can start by grabbing everything in the /source directory of here.
The structure will look something like: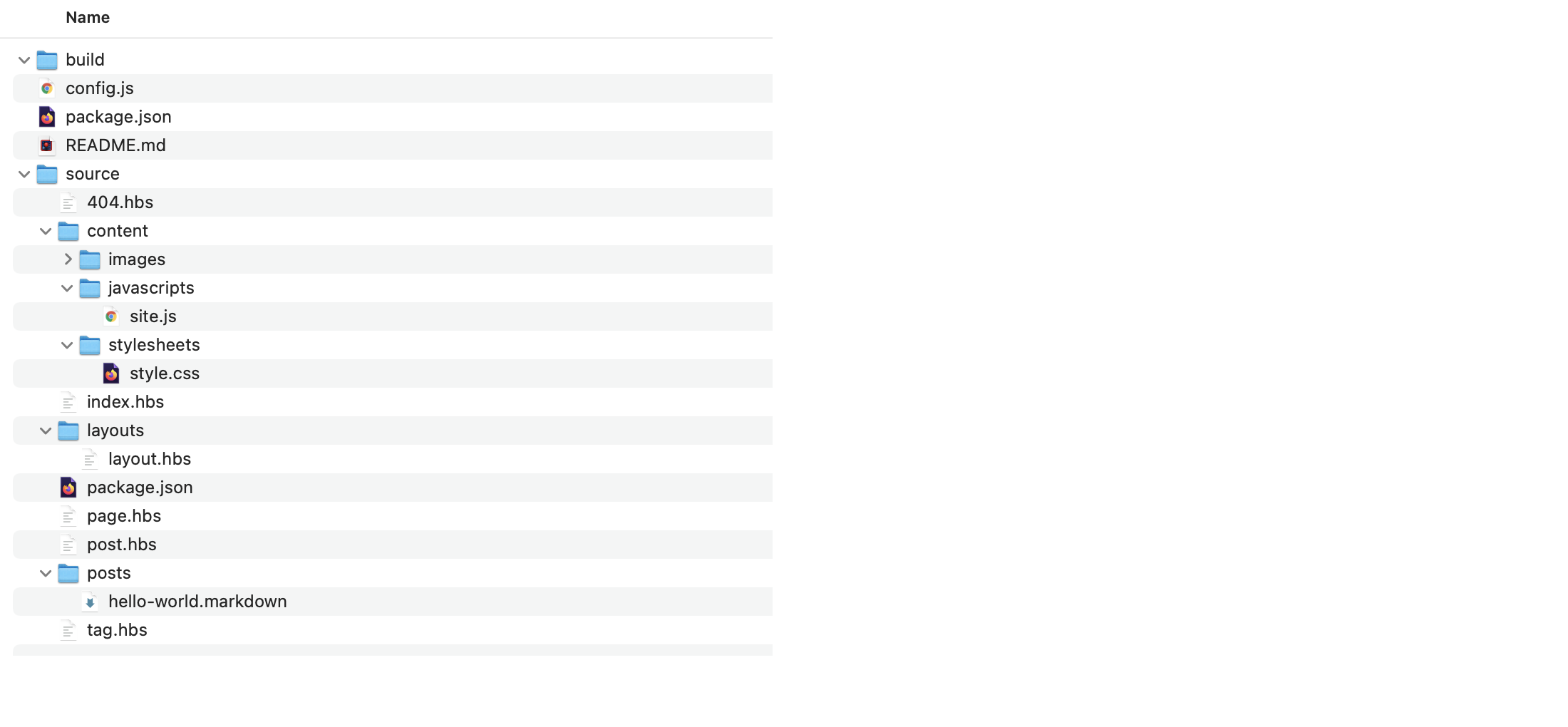 The /<source_dir> directory is the default directory for all the source files. You can change by adding another directory in the sourceDir of the config.js file.
| File name | Usage |
| --- | --- |
| index.hbs | The root of your website. The first page which will be rendered. |
| post.hbs | Will render the contents of the .markdown files in /<source_dir>/posts |
| page.hbs | Displayed at /page/x for the pagination of posts |
| tag.hbs | Displayed at /tag/x for the collection of posts by tag |
Your posts go in the /<source_dir>/posts directory. You will have .markdown files for each post/page you want.
The content directory contains the files used for your website. Eg: Stylesheets, images, javascript files etc.